Thanks to Tweeters @juliewhite68 and @fbradley67 for asking the official Little Lever Tesco twitter account (@TescoLever), we have some proper info for job hunters.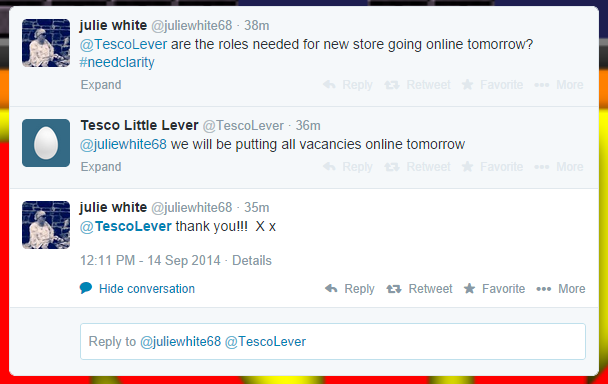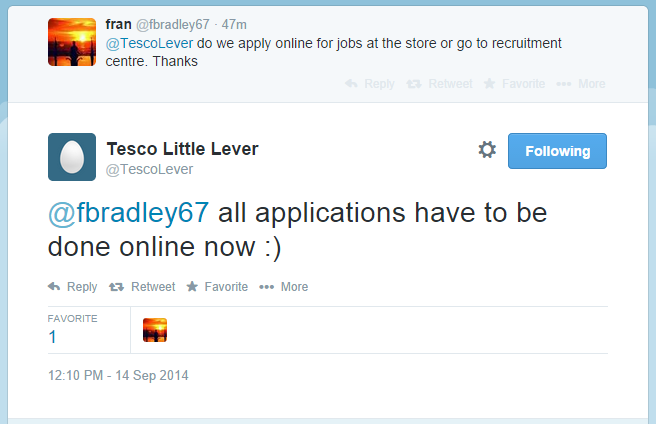 If you're looking to get a job at the new Tesco store, tomorrow (Monday 15th Sept 2014) is the day to get online, and have a poke around.
I'm not entirely sure where you'd start, but Stores.tesco-careers.com would appear to be a good starting place.
Let us know if you have any success in finding the exact method!